Attorneys and their staff have a lot of choices when looking for Louisville court reporters. With the rapid evolution of the internet it has become possible for almost anyone to create a website that portrays their business in the most positive way possible. A simple Google search reveals dozens of court reporters in Louisville who portray themselves as a "firm" that provides "full service". As consumers, we have all become accustomed to understanding the difference between a company that works out of a cubicle versus one that has the largest retail space in the mall. However, it is not as easy to discern the differences in court reporters when simply reviewing websites that all have colorful pictures, references to "associates" and snapshots of conference rooms. The purpose of this article is to assist you in seeing past the advertisements so that you can choose the court reporters who are the best fit for you.
Full Service
The term "full service" is thrown around fairly loosely on many Louisville court reporting websites. Here at Kentuckiana Court Reporters, we take this term to mean that we must be able to provide you with any court reporting, videography, videoconferencing, transcription, or other litigation related service that you may need. It means that we have a full-time staff in place who is available to you 24 hours per day for whatever need may arise. It means that we take personal responsibility for every deposition rather than farming your work out to third-parties who you may not even know. In other words, we do not offer a service unless we have employees who are capable of delivering that service to you.
Scheduling a Court Reporter
Have you ever called your court reporter and been forced to leave a message on an answering machine? Have you ever sent an email to and wondered whether it had been received? This should never happen. You are spending a great deal of time and money to arrange a deposition and you should have certainty that your court reporter will be there as scheduled. At Kentuckiana Court Reporters, we employ a full-time scheduling manager, Amy McBride, whose sole focus is taking your calls and managing our deposition calendar. Amy will call you 24 hours prior to your deposition and reconfirm that it is still scheduled as planned. Attorneys and their support staff already have an extremely difficult job in coming up with dates that are available for every witness and attorney involved in a deposition. You should never have to worry about whether the date is available for your court reporter. The tale should not wag the dog. Our Louisville court reporters are always available to fit your schedule.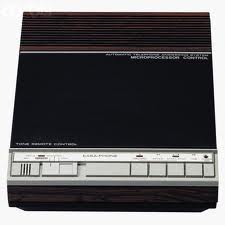 On-call Court Reporters
We are available 24 hours a day, seven days a week to take your calls. You can find our four after-hours numbers for scheduling issues here. You can call and wake us up at 3 a.m., you can call during a snow storm and you can call during the NCAA championship. The bottom-line is that we are always available to take your calls because we have invested in the staffing resources needed to do so. If you stumble across a website that identifies no personnel and no after-hours number, you probably won't receive "full-service". Being on-call is more than just answering a phone. We have court reporters who can assist you at any time. Just yesterday we had an attorney call at 1:45 p.m. and request a court reporter for a 2:00 job. We had our reporter there with five minutes to spare. Admittedly, there was one occasion in the last 5 years where we could not provide a reporter in less than 30 minutes but, hey, nobody is perfect.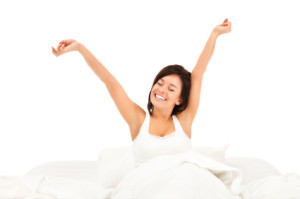 Transcript Assistance
At some point in your legal career, you will pull a file to prepare for a motion and a key deposition transcript simply will not be there. Maybe you left it in your other briefcase or maybe that new associate who works too hard has taken it on an out-of-town job. Regardless, we can email you a copy of any transcript (with exhibits attached) at any time. Just call or email our full-time production manager, Ryan Adkins, and he will have it to you instantly. Make sure your Louisville court reporters have a full-time production department that can assist you with transcripts, errata sheets, exhibit duplicates and any other need you have. If your reporters are just pushing you to use an online repository where you have to manage your own files, you may not be getting "full service". By the way, we do offer online repositories if you prefer to manage your own files. However, we will do it for you at no extra charge.
Conference Rooms and Mediation Suites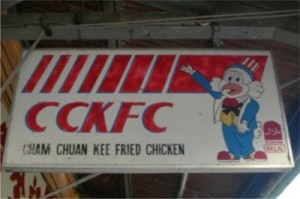 There are a lot of court reporters who work from home. Frankly, we all wish we could work from home. However, there are many occasions when you need a videoconferencing center, a neutral deposition site or space for mediation. A lot of the "full service" firms on the internet claim to have conference rooms but you may be surprised to learn that its a shared space or even a hotel room. We once did a Google search for a certain conference room address in Louisville and learned that more than one court reporting agency had the same address. You should not have to pay for conference room use and you should not have to worry about sharing virtual space with another event. Full service court reporting firms have a secure office with conference rooms available around the clock. We even open our conference rooms to attorneys on the weekends. Look, we acknowledge that there is value to different business models. There are probably attorneys who are more comfortable working with one reporter who does work from home. We understand that. However, we do not try to portray our company as a work-from-home service. One has to wonder, why then are these other "firms" describing themselves in manner that is less that totally accurate. When reviewing online listings, take the time to review an address and confirm that your hiring a court reporting firm with a dedicated, stand-alone conference center. There is not much point in paying a marked-up rate for a conference room that a reporter is renting from someone else.
When choosing Louisville Court Reporters, be sure to dig a little deeper than the surface of a webpage. If you are looking for a full service reporting firm make sure that they live up to the criteria outlined above.
Kentuckiana Court Reporters
730 West Main Street, Louisville, KY 40202 | 710 East Main Street, Lexington, KY 40502
502-589-2273
schedule@kentuckianareporters.com