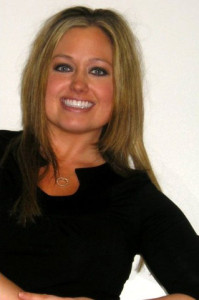 Bekah McDonner is an experienced realtime court reporter. With over fifteen years of experience as a Louisville court reporter, Bekah has seen literally every kind of litigation you can imagine. She has handled a great deal of the court reporting in the Archdiocese abuse cases, the Judy Green Ethics Trial, the Louisville Zoo train derailment, and many other high profile lawsuits. She takes depositions on a daily basis and has handled hundreds of depositions in medical malpractice, nursing home negligence, business disputes, legal malpractice, products liability, and complex contract cases. She has a team of experienced scopists and proofreaders who work with her to produce transcripts in less than 24 hours when needed.
Bekah works from our Louisville, KY, office but takes depositions all across the state and region. She is a licensed court reporter in the State of Tennessee and is a member of the Louisville Court Reporters Association, the Indiana Shorthand Reporters Association, and the Ohio Court Reporters Association. She has also held memberships in the National Court Reporters Association, the American Association of Electronic Reporters and Transcribers, the Society for the Technological Advancement of Reporting, and the American Guild of Court Videographers. In addition to being a stenographic real-time court reporter, she is also a Certified Deposition Video Specialist.
When not churning out deposition transcripts, Bekah enjoys spending time with her children: Savannah, Gus, Jackson, Alex, and Pike. She is an active member of the Goshen Elementary PTA and Room Mom. Bekah is also a Girl Scout Troop Leader and actively involved in her children's sporting events. She is a lifelong fan of the University of Louisville and takes in their basketball and football games whenever possible.