Cincinnati City Guide
[br]
Kentuckiana Court Reporters is a full-service court reporting and legal video firm committed to taking the hassle out of your deposition experience. Our Cincinnati court reporters' office is conveniently located at 312 Walnut Street, Suite 1600, Cincinnati, OH 45202. Videoconferencing is available on site. Your focus should be on the substance of your examination. We will handle the scheduling of conference rooms, videographers, court reporters, notaries, interpreters, airport shuttles and any other need that may arise. We will even make your dinner reservations. We hope you find our Cincinnati City Guide helpful.
[hr]
Where to Stay for Your Deposition
[br]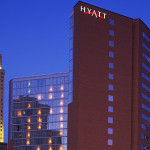 Hyatt Regency Cincinnati
A familiar landmark of the city skyline, Hyatt Regency Cincinnati offers every possible convenience under one roof. The hotel has easy access to all of downtown. You can walk across the enclosed second-level skywalk to Saks Fifth Avenue, Tower Place Shopping Mall, and Duke Energy Convention Center or relax and recharge in their glass enclosed heated indoor pool and 24/7 gym. The Hyatt is a ten minute walk from Kentuckiana Court Reporters.
[hr]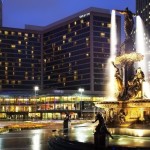 Westin Cincinnati
The Westin is just a five minute walk from Kentuckiana Court Reporters. The hotel overlooks historic Fountain Square Cincinnati and is located in the heart of downtown Cincinnati, Ohio.  The Westin is the perfect destination for things to do in Cincinnati and Cincinnati meetings. It is located two blocks from the Duke Energy Convention Center and a short walk to the city's famed restaurants, shops, museums, theater, and sports venues.
[hr]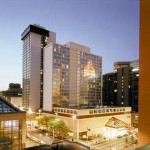 Millenium Hotel
The Millennium Hotel  is set in the heart of the city and offers spacious accommodations and excellent service. Located in downtown Cincinnati, Ohio, the hotel is within close range of shops, museums, restaurants and entertainment venues. Duke Energy Convention Center, connected to the Millennium Hotel Cincinnati, is accessible via an enclosed skywalk. A great option for your next legal video deposition in Cincinnati.
[hr]
Where to Eat After Your Deposition
[br]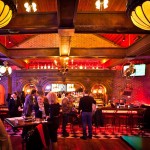 The Precinct
In 1981,  The Precinct was born in the former Cincinnati Police Patrol House Number 6. Recently named one of America's Top 10 Steakhouses by USA Today and Gayot.com, The Precinct is frequently recognized as having Cincinnati's best steaks, seafood and service. This consistent high level of quality and overall guest experience over 3 decades has endeared Precinct to celebrities, business-people, families and loyal diners alike. Its a must-try after your next deposition.
[hr]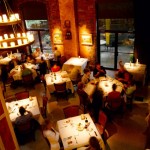 Nicola's
Nicola's transports you from Downtown Cincinnati to TriBeCa in the blink of an eye boast admirers of this "chic", "top-performing" Tuscan serving "exquisite" pastas and other "innovative" dishes (not to mention the "best bread basket in the city") in a "lofty" space with exposed-brick walls; "personal" service and a "deep" wine list are further pluses, and while it is "expensive", most find it a "great value in upscale dining." Its the perfect Italian dinner after your deposition.
[hr]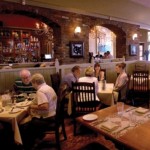 Jean-Robert's Table
Jean-Robert's Table is the highest Zagat-rated restaurant in Cincinnati. If you are in the mood for contemporary food and drink rooted in French tradition then this is the place for you. If you are stressed-out from a day of hearings, trial or depositions, let Jean-Robert take you to relax in France.
[hr]
Things to do After Your Depositions
[br]
Cincinnati Reds
Established in 1881, the Cincinnati Reds are synonymous with the tradition of baseball. Historically, baseball's opening pitch has been tossed right here in Cincinnati. Winners of five World Series, the Reds are a favorite to make the playoffs again this year. Relax after your deposition with some peanuts and Cracker Jacks.
[hr]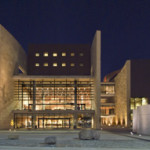 National Underground Railroad Freedom Center
The National Underground Railroad Freedom Center is based in Cincinnati, Ohio. A visit here offers both inspiration and perspective. Litigators have a tendency to lose themselves in their work.  The Freedom Center offers a chance to step-back from the last deposition and appreciate life.
[hr]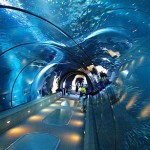 Newport Aquarium
So maybe your last oral argument or deposition did not go so well. Perhaps you would like to jump in a shark tank or lick a poison-dart frog. Well, the Newport Aquarium is a good place to at least look at them. With over sixty exhibits and five aquarium tunnels, you will have plenty of time to stroll along wandering what exactly went wrong during your last deposition.
[hr]
[br][br]