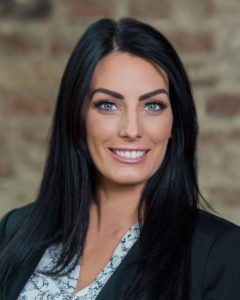 As Director of Client Relations, Crystal Havens' focus is getting to personally know the legal teams that work with Kentuckiana Court Reporters. She carefully listens to the unique needs of everyone from receptionists to senior partners. Her primary concern is ensuring that the high expectations of our clients are always met or exceeded. You can contact her at any time for immediate solutions to any difficulties you may encounter with your litigation needs.
Crystal focuses on driving the 'service excellence' in our mission statement. It is important for Kentuckiana to deliver and be recognized for quality services and top-notch customer service. As our company grows, she maintains a focus on the unique needs of all of our clients and recognizes that we must carefully tailor our products and services.
Prior to taking on client relations, Crystal worked as a court reporter and videographer. This first-hand experience has provided her with hands-on perspective of the court reporting industry. Crystal has been the court reporter of record in many different kinds of cases, including EUOs, Workers' Compensation, coal mine litigation, personal injury, medical malpractice, business disputes, nursing home negligence and many others. Whatever problem or scenario that may arise at your deposition, you can be confident that Crystal has successfully dealt with a similar situation in the past. She continues to take depositions on a limited basis to work with clients, meet new attorneys and understand changes to the industry as they develop.
Away from work, Crystal is an aspiring amateur chef. She loves learning and trying out new recipes (and using her children as unsuspecting test subjects). She also enjoys reading and spending time with her two boys.
Whenever you need a Louisville court reporter or videographer, you can count on Crystal to deliver timely, accurate and cost-effective service.