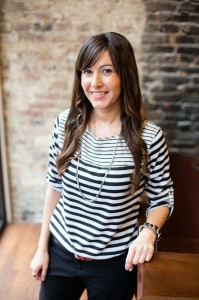 Kelley Bohan graduated from the Miami-Jacobs School of Court Reporting in Sharonville, Ohio. She was the final stenographer to graduate from their program. Kelley is a member of the Kentucky Court Reporters Association, the National Court Reporters Association, and also a participant of their Ethics First Program. She is currently working toward receiving her Registered Professional Reporter certification through the NCRA.  Kelley has experience in a variety of litigation, such as coal mine litigation, nursing home negligence, medical malpractice, Workers' Compensation, EEOC complaints, and a broad range of personal injury cases.
Kelley resides in Ft. Thomas, Kentucky, and provides court reporting to all of Northern Kentucky.
When not taking depositions, Kelley enjoys spending time with her friends and family. She also enjoys watching the Cincinnati Reds and Bengals while continuing to tell herself that they will be better next year.