Pikeville, Kentucky Court Reporting
and Legal Video Deposition Services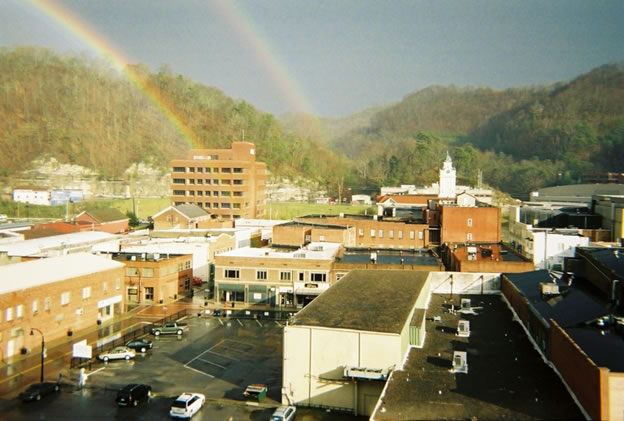 Servicing all of the Midwest and Providing Court Reporting
and Legal Videography Services Nationwide.
Please call 877-808-5856 or fill out our form below
Kentuckiana Reporters has provided court reporting and legal videography services to Pikeville, Kentucky for over 30 years. Our Pikeville KY court reporters and videographers are local Kentuckians who are from Pikeville and the surrounding region.  We provide real-time court reporting, daily transcripts, secure electronic delivery and storage, videography and trial presentation services. Conference rooms are available upon request. Contact Kentuckiana Court Reporters to schedule your next deposition in Pikeville, Kentucky.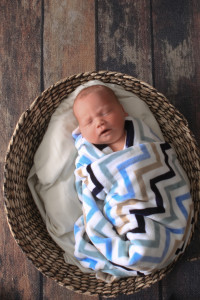 Please call 877-808-5856, email [email protected] or scroll down to our reservation form at the bottom of the page.
Background Information about Pikeville:
If you are going to schedule a deposition or try a case in Pikeville, you should probably know something about its people and history. Fortunately, our Pikeville KY court reporters are here to help. The City of Pikeville is known as the City that Moves Mountains due to its location in the Appalachians and its historical ties to the coal industry.  Pikeville is home to over 6,500 residents and is the county seat for the largest county in the state of Kentucky with a population of approximately 70,000. Pikeville is the 3rd largest banking community in the State.  Pikeville Medical Center, the area's state of the art regional hospital offers services such as a cancer center, heart treatment center, rehabilitation center, drug treatment center and a home based air lift service.  Contact our friendly office staff for help finding lodging and restaurants during your next deposition in Pikeville, Kentucky.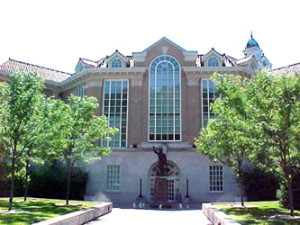 The county seat of Pike County is the City of Pikeville. Our Pikeville court reporters also provide services to the nearby cities and towns of Elkhorn City, Phelps, South Williamson, and Coal Run Village.
Education is important in Pike County, secondary and elementary education is provided by the Pike County Board of Education and the Pikeville Independent School systems. In Pike County, there are several higher education options to offer which include a four-year liberal arts college,Pikeville College and a campus of the Big Sandy Community and Technical College, which is a member of the Kentucky Community and Technical College System. Big Sandy offers two-year degrees with transfer options to all major colleges and universities in the Commonwealth of Kentucky. Pike County also is home to the Pikeville College School of Osteopathic Medicine.
Entertainment in Pike County is provided in several different areas, there is the newly completed Eastern Kentucky Exposition Center, located in the City of Pikeville. Pike County also shares one of only two interstate parks in the country, Breaks Interstate Park, (the home to Fishtrap Lake). Pikeville is also the home of the Hillbilly Days Festival which raises money for the Shriners Hospital in Lexington, and the Hatfield and McCoy Festival, Elkhorn City host the Apple Blossom Festival each spring.
Pike County is unique among places in America. Located at the easternmost tip of Kentucky in the coalfields of the Cumberland Mountains, Pike County covers 786 square miles, giving it the distinction of being Kentucky's largest county by land area. Its nearly 68,000 residents make it the 11th most populous county (our Pikeville court reporters love geography).
According to the 2000 national census, the county's largest industries are services and mining. At nearly 35 million tons per year, Pike County's coal accounts for almost one quarter of Kentucky's total coal production and it is one of the world's top producers of bituminous coal.
Pikeville is Kentucky's third largest banking center, with financial institutions and holding companies with more than $1 billion in assets. In the five years spanning 1995-2000, personal income increased by 28%, and the county's per capita income exceeded the national and state average growth rates of the past decade. Our Pikeville court reporters have done their part to help the economy by offering the lowest court reporting rates in the region.
Pikeville KY Court Information:
Pike County Circuit Court Administrator
89 Division St Pikeville, KY 41501
(606) 433-7555
P.O. Box 631 146 Main Street
Pikeville, KY
41501-0631
[email protected]
Telephone: (606) 432-6211
Fax: (606) 432-6222
Production and Distribution
Centralized production and distribution. The transcript of your Pikeville deposition will be centrally produced and archived in our secure repository by our offices so that you always get the same assurance of quality, familiar format and guaranteed 7-day turnaround.
All document production is performed "in-house." We do not rely on any other company to produce our documents.
Maintaining control of the documents allows us to ensure that the final product is in keeping with our high standards as well as the Federal privacy rules promulgated by HIPAA.
Convenient access to repository. ALL transcripts are formatted and produced in our offices and stored in our secure repository permanently and indefinitely. No need to search for the delivery or location of transcripts. Legal staff has access to our secure repository 24 hours a day.
Customized Billing
Fair and familiar invoicing: we generate all invoices, extend reduced rates when available and stand behind you as a client wherever your discovery needs take you.
To complement our approach to cost savings, Kentuckiana Court Reporters has formed strategic alliances with other reputable legal service providers. Kentuckiana can procure these services at a fraction of the cost you would if you were to contact them directly.
We also know that your Accounts Payable department can get inundated with invoices from multiple vendors. In addition to the "hard cost" savings, you will also save additional "soft costs" by reducing the number of invoices to process. It is estimated that an additional 10%-20% savings can be realized by streamlining the accounts payable function.
[color-box]
Schedule a Deposition Now
[/color-box]
[br]
Pikeville and Pike County Contact Information
Pikeville 911 & Emergeny Management
Pikeville Commonwealth Attorney