Client Testimonials
When it comes to discussing clients it is always tempting to just provide a list of successful attorneys who use our services. However, we fully understand that it's the attorney's clients who, in most cases, ultimately pay for our deposition, videography and transcription fees. All of those clients are intensely budget conscious. From the stay-at-home mom trying to fund a divorce case to the largest insurance companies in the world– the bottom line matters. Most attorneys are regularly asked to explain their bills and justify their expenses. We expect to do the same. With innovative management structures and modern technology, we are able to guarantee that we have the lowest rates in the market.  Save your clients money without sacrificing quality: get the Kentuckiana Court Reporters Advantage!
We are not just a great bunch of Louisville court reporters. We provide court reporting and videography services to all of Kentucky, Indiana, Ohio and Tennessee. Alright, we are yielding to temptation.  Here is a list of successful attorneys saying nice things about our court reporters and videographers: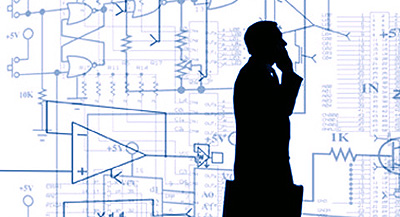 "Kentuckiana Reporters is always ready to proceed well in advance of the deposition's scheduled time, and their work is meticulously accurate. Their rates are competitive and their customer service is unmatched. They are extremely accommodating when it comes to rushed jobs. The final product is delivered whenever and wherever it is needed. There is no one better than Kentuckiana Reporters."
DINSMORE & SHOHL – Phil Longmeyer
These guys are the best. Bekah and her staff make it so easy. They've adapted to the new world of taking depositions by video only by offering video only court reporting, but not overcharging for it or punishing attorneys with ridiculous fees for wanting to save some money. We used to tape our own video depositions to try and save money for clients, but Kentuckiana has made it so easy and inexpensive that we just have them take care of it for us.
Brian D. Cook, BCCN, in Louisville, KY 
"Myself,  along with numerous attorneys in our offices, have used your court reporting services  and are extremely satisfied with the consistent  quality of work that we receive on a regular basis from you. "
DINSMORE & SHOHL – Brenda Thacker
Kentuckiana reporters is top-notch. The company provides a personalized and professional experience. In addition to having professional and competent court reporters, the work product is great and turnaround time on transcripts is well above average. I never have to wonder whether they will show up on time. Good people, good service. I highly recommend Kentuckiana reporters!
Marcia Pearson, Wilson Elser, in Louisville, KY 
"On behalf of the Pendennis Club, I would like to offer our sincerest appreciation and gratitude to Kentuckiana Reporters, LLC for the donation of your time to videotape our interview of the Club's treasured member, John C. Johnson. This interview will be one of the Club's greatest historical treasures in years to come, and it is so significant that Club members have invested their time in its creation. It is our first effort at preserving living history, and we are so grateful to have the contribution of professionals, such as yourselves, to help make it such a superlative success."
PENDENNIS CLUB – Chairman, Library & Archives Committee
"Just wanted to thank you again for taking all of my late notices.  It was so refreshing to get the depo transcript in the mail today and the electronic transcript yesterday.  The turn around time you have is awesome. Thanks for the extra hustle this Monday when the court reporting service we use failed to send a reporter again.  All of the depos you covered for us this week went off without a hitch! Thank you again for taking care of me!"
WILKES & MCHUGH – Lexington, KY
"We have multiple offices and I conduct many depositions in our Louisville and Cincinnati market. My paralegal consistently calls on Kentuckiana Reporters to cover my depositions in both markets because they have a full service staff and court reporters in both states. We can continually count on their 6-8 day turnaround which I have found no other reporting agency to do." 
DINSMORE & SHOHL – Kenyon Meyer
Great company. I had a really, really good experience there.
Joann Pheasant – Pheasant Law Office
"We were confronted with a minor emergency when a court reporter arranged for by plaintiff's counsel failed to appear.  My client was in town from Knoxville, TN to give his deposition and one of the lawyers was here from Ashland, KY.  We called several reporting services to assist us on short notice but without any luck until your office came up with someone who came over and saved the day.  We very much appreciate your help.  Many thanks!
Taylor & DeGolian – Louisville, KY
"I just read the article about you in Business First. I just wanted to let you know that I found the article very interesting. It's good to read an article about a hard working woman who runs a successful business. It's very inspiring. I wish you all the best!"
TALIS GROUP – Louisville, Kentucky
"I have been using Kentuckiana Reporters for several years. Their litigation support knowledge and integrity has been widely known throughout the legal profession for over 30 years. I highly recommend this firm due to their excellent reputation throughout the legal industry for accuracy, promptness and professionalism, and because they are on the cutting edge of technology with which no other firm can surpass."
BAHE COOK CANTLEY & JONES PLC – Louisville, Kentucky
"…Innovators in Customer Service."
HALL, RENDER, KILLIAN, HEATH & LYMAN  Louisville, KY
"Your new place looks FANTASTIC – top notch, first class, truly.  You guys are movers and shakers and no one in Kentucky compares!"
BOEHL, STOPHER & GRAVES Louisville, KY
"The technology you offer is impressive"
GREENEBAUM, DOLL & MCDONALD Louisville, Ky
"Just wanted to let you know that we were very impressed by the CLE presentation (and your new offices!)
Thanks again."
WOODWARD, HOBSON & FULTON  Louisville, Ky
"It's the best court reporting office that I have seen, that's for sure."
O'BRYAN, BROWN & TONER Louisville, Ky
"Kentuckiana Reporters is very professional. That makes a difference. Not only do they know what they are doing, but when there are unusual situations, they take them in stride and solve them . . . and on requests for videotape, out-of-state depositions in remote locations on short notice, Kentuckiana has always been a big help. The eight-day normal company turnaround time on transcripts is of extreme value. One outstanding reporter, Bekah Soule, has consistently delivered her transcripts within three days without charging expedite. It's nice to be able to depend upon a timely transcript. Quality is consistently high."
SEYFARTH SHAW Chicago, Il
"It was Friday and trial was scheduled for Monday, three days away, when we found out we needed 10 videotapes copied and 45 hours of testimony we needed synched. We called Kentuckiana Reporters, knowing they could at least get some of the tapes copied and in our hands by Saturday. The next morning we had all ten and by Sunday morning had all 45 hours synched!"
BOEHL, STOPHER & GRAVES Louisville, Ky
"This note is to thank you for the exceptional professionalism your agency has extended to us over numerous days of depositions. Bekah Soule is absolutely the finest and most accurate court reporter that we have encountered nationwide. We are particularly appreciative of the flexibility you have shown under very stressful and dynamic situations."
BAKER BOTTS Houston, TX
"I have known Alice and worked with her firm since 1980 and I can't imagine using another firm. They have always been there for us in a pinch. No matter how last minute, rush and/or unusual our request, Kentuckiana Reporters finds a way to help us efficiently and with a smile. It is really a pleasure to work with their court reporters and staff. They really care about their clients and their work product."
DIANA SKAGGS & ASSOCIATES Louisville, Ky
"Kentuckiana Reporters always go above and beyond the call of duty for our firm – starting early, staying late and even working on weekends and providing rushes when we need them. We have been doing business with Kentuckiana Court Reporters for over 15 years and look forward to working with them for many more years to come."
PHILLIPS, PARKER, ORBERSON & MOORE Louisville, Ky
"My medical malpractice practice group uses the services of Kentuckiana Reporters because we can trust its reporters to provide an accurate transcription of difficult medical testimony. I have been using Kentuckiana Reporters since its inception in 1975 and have worked with Alice Ballard, the owner, for close to 30 years."
PAUL CASI & ASSOCIATES Louisville, Ky
"I wish to sincerely thank you, Alice Ballard, and the rest of your staff in connection with the videoconferencing and depositions. It was a true relief to be able to entrust all of the planning and details to you. And not only did everything come off without a hitch, but you were able to save us a substantial sum of money through your fact-finding and recommendations. This is one happy customer, who also has one happy client. I look forward to working with you again."
O'BRYAN, BROWN & TONER Louisville, Ky
"Having worked as a litigation secretary for over 20 years, I find the availability of Kentuckiana Court Reporters to be outstanding, I am always able to reach someone to schedule a court reporter or videographer. Kentuckiana Reporters is not just a 9:00 to 5:00 business; they understand the last-minute nature of litigation."
STITES & HARBISON Louisville, Ky
"Kentuckiana Reporters is the only firm I use when I have a choice. Kentuckiana's attention and service is unsurpassed; their reporters are first rate; and they have repeatedly done whatever is necessary to meet whatever demanding quality and turnaround requirements. I recommend them without reservation."
FROST, BROWN & TODD Louisville, Ky
"Kentuckiana Reporters is our biggest asset. Their customer service is what every business should strive for."
SITLINGER, MGLINCY, THEILER & KAREM Louisville, KY
"I have always been very picky about court reporters, but I have been consistently pleased for several years now by the excellent service and professionalism of the reporters at Kentuckiana Reporters. The reporters know how to conduct themselves in depositions, and the transcripts are very accurately and promptly prepared. I recommend Kentuckiana Reporters enthusiastically."
PEDLEY, ZIELKE, GORDINIER & PENCE Louisville, Ky
"Alice Ballard and her excellent firm, Kentuckiana Reporters, have provided me accurate, responsive, and cost-effective service on all types of cases (large and small) for years."
THOMPSON, MILLER & SIMPSON Louisville, Ky
"Finally a full service court reporting firm!! I've had many reporters over the years state they are a full-service firm; however, later on finding out when I needed to reach our court reporter to get a transcript immediately they work out of their home with no staff. I can call Kentuckiana at any time and reach a real live person who will answer my questions immediately whether it pertains to transcripts, scheduling, billing, training, etc… There's no other firm that has the customer service Kentuckiana provides and I've been a paralegal for over 20 years."
ACKERSON & YANN Louisville, Ky
"Freelance court reporters can work any number of hours and at any court reporter firm location they want. Kentuckiana Reporters employs their reporters full-time in house so there is never a problem with last minute scheduling. We schedule numerous depos a week and if I need a last minute court reporter, Kentuckiana always has one on staff ready to report. Thanks, Kentuckiana!"
GWIN, STEINMETZ, MILLER & BAIRD Louisville, Ky
"We switched to Kentuckiana Reporters because they are a One Stop Shop. With one phone call we are able to schedule the court reporter, conference suite, interpreter, videographer, etc. all over the state of Kentucky. We have scheduled over 250 depositions within four months. With such a large volume of business and aspects of a deposition, we needed a firm who can handle this demand and Kentuckiana has with no problem. Ann Madrick, Calendar Coordinator, is the "voice on the phone." She has been responsible for taking down deposition settings, dispatching court reporters and a whole bunch of other important service-related items and they have all gone off without a hitch. Kentuckiana Reporters is my only choice when it comes to a full service court reporting firm."
"I was calling three different vendors to do my court reporting, legal videography and video-to-text synchronization. It was brought to my attention that Kentuckiana specializes and is certified in all three of these aspects which has helped our office and saved a tremendous amount of time."
ALBERT CRAFTON Louisville, Ky
"Kentuckiana Reporters supplied us a certified realtime court reporter. The realtime feed gave me valuable support for my cross examination, and the rough draft transcript was crucial in preparing for my closing argument. Thank you for supplying me with the tools I needed to successfully try my case. We are located in Bowling Green and it's extremely convenient that Kentuckiana supplies us with reporters in Bowling Green and complimentary conference rooms and videoconference centers in Louisville and Lexington." 
KERRICK, STIVER, COYLE & VAN ZANT, PLC Bowling Green, Ky
"I was an attorney for a Louisville law firm and then transferred to another firm in Cincinnati, Ohio. Thankfully Kentuckiana opened up a Cincinnati office, too, and for years now I am still provided the same excellent customer service I received in Louisville also in Cincinnati."
REMINGER & REMINGER, L.P.A. Cincinnati, Ohio
"Kentuckiana Reporters has introduced us to state-of-the-art technology. Not only providing us the best court reporting services, they come to our offices and provide training. They are with us every step of the way."
TRUMAN LAW OFFICE Jeffersonville, In
"We had over a dozen depositions scheduled in Louisville, Kentucky. We first called a reporter in Kentucky who claimed she was the owner of a court reporting firm with multiple conference rooms. Come to find out, the reporter worked out of her home and couldn't accommodate our need for multiple reporters for depos scheduled at the same time nor had conference rooms, they only scheduled them at a local hotel. Thankfully we found Kentuckiana Reporters who not only had five conference rooms but amenities that included an in-house video conferencing center, audio visual equipment, fax machines, industrial copy machines, wireless internet access and a business lounge which furnishes a 42" plasma screen TV. They also had a litigation team that provided excellent customer service and a professional administrative support that were assigned to our deposition. After the deposition was over, I asked the owner if she would open an office in Alabama!" 
WETTERMARK HOLLAND & KEITH LLC Birmingham, Al
"We have scheduled quite a few videoconference depositions with your office. Your videoconference center has been such a time saver for us. Thank you for the accommodations."
DOLT, THOMPSON, SHEPHERD & KINNEY Louisville, Ky
"Several of our expert witnesses are out of the state. We have found your videoconferencing center an essential part of our litigation."
DARBY & GAZAK Louisville, Ky
Staff Testimonials
As a court reporter for 11 years working for different court reporting firms, I am thrilled to be working for Kentuckiana.  Kentuckiana's  clients are some of the friendliest, nicest attorneys I have ever dealt with.  Kentuckiana's office staff and support staff in all departments are always ready to answer any question I as a reporter might have and have the utmost patience with any question I might ask.
The support staff at Kentuckiana are the nicest court reporting firm I have ever worked with. The whole staff is appreciative of the work I as a court reporters do and make me aware that they appreciate my hard work.  They make it known to me that I am appreciated and my hard work is appreciated. 
Also, Kentuckiana tries their hardest to make the court reporter's job as easy as possible, putting less stress on me as a reporter and thus enabling me to work full-time with the least amount of pressure. Kentuckiana's media department is by far the most technologically advanced firm I have seen thus far, offering the widest and most technological services to attorneys both in what they can offer in way of transcript as well as services they can provide in their beautiful offices.
PATTY – Court Reporter
When trying to meet a deadline why run all over the place searching for a court reporter or a conference room you need like yesterday. Why waste time trying to find the best reporting services or the best video deposition services or even the best trial presentation when you can find it all in one place, Kentuckiana Reporters. I have worked with many legal services before and I can honestly say that in my 10 years as a scopist when you let Kentuckiana Reporters handle your legal needs you will be working with some of the best people in the industry. They really know their stuff. You will meet great people who are skilled in their profession and who are willing to go the extra mile to make sure your needs are met. So if you find yourself in a crunch, don't hesitate, give them a call. They won't leave you hanging.
CHARLIE – Transcriptionist
You can expect more from court reporters when you hire  Kentuckiana Reporters as you are choosing a court reporting firm whose  professionalism and experience ma tches your scrupulous standards.   You want assurances about the reporting firm you hire. You need certified, skilled reporters who have experience in a wide variety of reporting situations and the services that you've come to expect from the best court reporting firms.  I've been with Kentuckiana for almost ten years and have seen them experience rapid growth due to their persistent goal in providing their clients the highest caliber litigation reporting with cutting-edge technology.  Kentuckiana searches all over the country for the most skilled reporters to meet their unscrupulous standards.
ANN MADRICK – Office Manager/Calendar Coordinator
"I have been very fortunate, but I've also worked very hard, and this company has yet to reach its full potential."
ALICE J. BALLARD, CCR CEO, President of Kentuckiana Reporters, LLC
"I am a transcriptionist and have been with Kentuckiana Reports for ten years. The company has grown tremendously in that period of time. Our list of clients has multiplied over and over again. I believe that this is due to the fact that we strive for perfection in every deposition that we do. Our staff is very professional, caring and hard working. I am proud to be a part of the team."
LAURA WHITEHOUSE, Transcriptionist
"When I perused Kentuckiana's website, I was impressed their firm offered such advanced, high-tech services to clients. I called them and asked if I could be a part of it. They obliged. I'm excited and grateful to work with their professional team."
PEGGY – Court Reporter
" Having been a free-lance reporter for over  a decade, I've become well-rounded in the court reporting industry via the firms I've worked for in the past .  W hile residing in Louisville, Kentucky, I had the opportunity to work with Kentuckiana Reporters, a very reputable firm, who is in my opinion about to take the tri-state area by storm, if they haven't already. Unfortunately, my time with them ended last October when I married a native to Tennessee and had to relocate.
However, I know first hand that they have an eager, intelligent and well put together team that has served to make Kentuckiana one of the leading firms in Louisville and the surrounding areas.
They are equipped with top of the line technology that has proven to make the lives of their clients much easier in that they offer a repository, audio and video synching of witness testimony and the exhibits attached thereto that is very easily indexed and a definite time saver for the attorney and/or their staff when facing the challenges of taking on a voluminous case.
I can honestly say it was a pleasure working with Kentuckiana. I was truly proud to hand out a business card reflecting my association with them as a free-lance reporter in their area.
Best wishes to them as they continue to grow! "
DANYIEL SHARP – Former Kentuckiana Court Reporter
"There is no where else I'd ever want to work.  Your staff is unbelievable. I've never met so many kind people who really care in one location. THANK YOU SO MUCH for your patience."
DIANA – Court Reporter
Court Reporters Louisville KY | Court Reporters London KY | Cincinnati Court Reporters  | London KY Court Reporters |
Indianapolis Court Reporters | Lexington KY Court Reporters