Bardstown, Kentucky Court Reporting
and Legal Video Deposition Services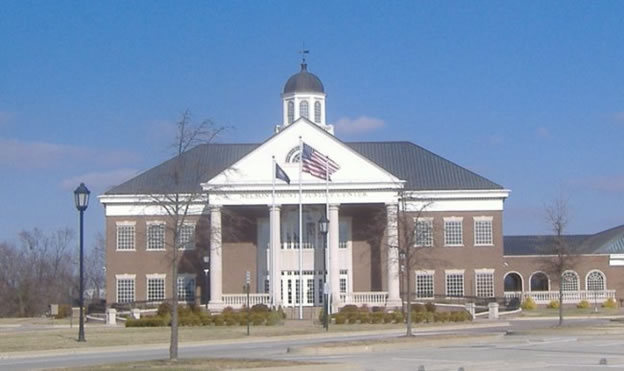 Servicing all of the Midwest and Providing Court Reporting
and Legal Videography Services Nationwide.
Please call 877-808-5856 or fill out our form below
Kentuckiana Reporters has provided court reporting and videography services to Bardstown, Kentucky for over 30 years. Our court reporters and videographers are local Kentuckians who are from Bardstown and the surrounding region. We provide real-time court reporting, daily transcripts, secure electronic delivery and storage, legal video depositions and trial presentation services. Conference rooms are available upon request. Contact Kentuckiana Reporters to schedule your next deposition in Bardstown, Kentucky.
Please call 877-808-5856, email schedule@kentuckianareporters.com or fill out our reservation form below.
When your depositions are over take the opportunity to learn why Bardstown is called the "Bourbon Capital of the World." Jim Beam, Maker's Mark and Heaven Hill all operate distilleries in the area. You can tour each facility year round and even get a few free samples. If you just happen to schedule a deposition in September, you can visit the Kentucky Bourbon Festival which runs from September 13, 2011 to September 18, 2011. The event regularly draws 50,000 people from over a dozen countries and provides a truly unique opportunity to try bourbon in the only State in the world which is allowed to distill it.
Production and Distribution
Centralized production and distribution. Your transcript is centrally produced and archived on our secure servers by our in-house production staff so that you always get the same assurance of quality, familiar format and guaranteed delivery within seven business days.
All document production is done "in-house." We do not rely on any other company to produce our documents.
Maintaining control of the documents allows us to ensure that the final product is in keeping with our high standards.
Convenient access to repository. ALL transcripts are formatted and produced in our offices and stored on our secure servers permanently and indefinitely. No need to search for the delivery or location of transcripts.
Color photographs of all deponents scanned on to cover page of deposition.
Customized Billing
Fair and familiar invoicing: we generate all invoices, extend reduced rates when available and stand behind you as a client wherever your discovery needs take you.
To complement our approach to cost savings, Kentuckiana Reporters has formed strategic alliances with other reputable legal service providers. Kentuckiana can procure these services at a fraction of the cost you would if you were to contact them directly.
We also know that your Accounts Payable department can get inundated with invoices from multiple vendors. In addition to the "hard cost" savings, you will also save additional "soft costs" by reducing the number of invoices to process. It is estimated that an additional 10%-20% savings can be realized by streamlining the accounts payable function
[color-box]
Schedule a Deposition Now
[/color-box]