London, Kentucky Court Reporting
and Legal Video Deposition Services
Servicing all of the Midwest and Providing Court Reporting
and Legal Videography Services Nationwide.
908 West Fifth Street, Suite 110
London, KY 40741
Production Email: production@kentuckianareporters.com
Scheduling Email: schedule@kentuckianareporters.com
Please call (877) 808-5856 or fill out our form below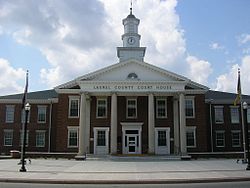 Google Map & Directions
View Larger Map
Proud to Serve Southeastern Kentucky
Kentuckiana Reporters proudly serves Southeastern Kentucky form its office located in London, Kentucky. Our court reporters and legal videographers are local Kentuckians who know London and the surrounding region. We provide realtime court reporting, daily transcripts, secure electronic delivery and storage, videography and trial presentation services and many other litigation support services. Call or email today to schedule your next deposition in London, Kentucky.
Conference Room
Our London, Kentucky court reporting office also has a conference room available for your convenience. While videoconferencing is not yet available at this location, we are able to stream all video over our internet connection. You will have full videoconference functionality on your laptop or tablet. We can also provide laptops and iPads upon request.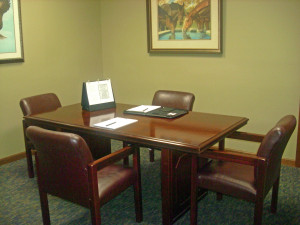 Attractions
The World Chicken Festival

http://chickenfestival.com/ Colonel Harland Sanders, founder of Kentucky Fried Chicken, is one of the most highly recognized figures in the world. Laurel County, Kentucky, located in the heart of the beautiful Daniel Boone National Forest, is proud to be the home of the Colonel's first and original restaurant established in the 1940's.
Lee Cummings, co-founder of Lee's Famous Recipe Chicken, also began his career in 1952 with his uncle, Colonel Sanders, in Laurel County. The Annual World Chicken Festival is a tribute to this heritage. We invite you to our international celebration the last full weekend of every September, in beautiful downtown London. All the "egg-citement" and entertainment for four fun filled day makes this one of Kentucky's largest festivals.
Daniel Boone National Forrest

http://www.fs.fed.us/r8/boone/ The Daniel Boone National Forest is located along the Cumberland Plateau in the Appalachian foothills of eastern Kentucky. The forest encompasses over 707,000 acres of mostly rugged terrain. The land is characterized by steep forested ridges dissected by narrow ravines and over 3,400 miles of sandstone cliffs.
Over 600 miles of trails provide a quiet escape to more remote places within the forest. Hikers, horseback riders and other trail users get back to nature along the 269-mile Sheltowee Trace National Recreation Trail that extends the entire length of the Daniel Boone.
Hundreds of miles of winding rivers and streams provide the finishing touch in outdoor beauty. Come and discover what you've been missing. Whether you prefer to hike, camp, fish, hunt or just relax, the Daniel Boone National Forest is nature's best in southern and eastern Kentucky. For more information about the many attractions that London, Kentucky has to offer, please visit: http://www.londonkytourism.com/
Accommodations

Days Inn

I-75 Exit 41 207 West Hwy 80
London, KY 40741
Google Map & Directions
Phone: (800) 329-7466
Direct: (606) 864-2222 
Fax: (606) 864-8837 
Online Reservations
Features: Conference Room / 100 PersonCapacity
---
Econo Lodge


105 Melcon Lane
London, KY 40741
Google Map & Directions
Phone: (800) 753-3746
Direct: (606) 877-9700
Fax: (606) 878-2642
Online Reservations
---
 Economy Inn – "A home away from home"
I-75 Exit 41,
1232 North Main Street
London, KY 40741
Google Map & Directions
Phone: (606) 864-8867
---
Hampton Inn North

200 Alamo Drive
London, KY 40741 
Google Map & Directions
Phone: 606-864-0011 
Toll Free: 1 800 Hampton
Features: Indoor pool – Hot & Cold Breakfast Walk to Cracker Barrel,
Shiloh Roadhouse and other restaurants.
---
 Quality Inn

I-75 Exit 41
400 GOP Street
London, KY 40741
Google Map & Directions
Phone: (606) 877-4466
Toll Free: 1-800-228-5151 / 1-800-424-6423
Fax: (606) 864-2063
Online Reservations
Features: 60 Units Available!, Pets allowed!
---
Red Roof Inns – "Nice People and an Honest Value"

I-75 – Exit 41, KY Hwy 80
110 Melcon Lane
London, KY 40741 
Google Map & Directions
Phone: (800) THE-ROOF
Direct: (606) 862-8844
Fax: (606) 862-8137 
Online Reservations
[hr]
At Your Service…Throughout the World!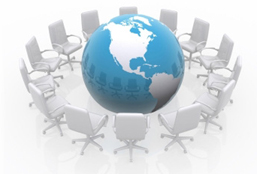 Scheduling Time Saver
One phone call to a calendar manager you know for depositions located anywhere – nationally or globally. No need to follow up with unfamiliar reporters or trying to locate conference rooms. You deal only with us.
Production and Distribution
Centralized production and distribution. Your transcript is centrally produced and archived in our secure repository by our offices so that you always get the same assurance of quality, familiar format and guaranteed 7-day turnaround.
All document production is done "in-house." We do not rely on any other company to produce our documents.
Maintaining control of the documents allows us to ensure that the final product is in keeping with our high standards.
Convenient access to repository. ALL transcripts are formatted and produced in our offices and stored in our secure repository permanently and indefinitely. No need to search for the delivery or location of transcripts. Legal staff has access to our secure repository 24 hours a day.
Customized Billing
Fair and familiar invoicing: we generate all invoices, extend reduced rates when available and stand behind you as a client wherever your discovery needs take you.
To complement our approach to cost savings, Kentuckiana Reporters has formed strategic alliances with other reputable legal service providers. Kentuckiana can procure these services at a fraction of the cost you would if you were to contact them directly.
We also know that your Accounts Payable department can get inundated with invoices from multiple vendors. In addition to the "hard cost" savings, you will also save additional "soft costs" by reducing the number of invoices to process. It is estimated that an additional 10%-20% savings can be realized by streamlining the accounts payable function.
[color-box]
Schedule a Deposition Now
[/color-box]