Labor & Contract Negotiations
Kentuckiana Reporters has provided court reporters and videographers for labor and contract negotiations for over thirty years.   The National Labor Relations Act of 1935 (29 U.S.C.A. § 151 et seq.) mandates good faith bargaining by every union and employer in order to reach agreement.  The only way to maintain an objective record of verbal negotiations is the presence of a court reporter or videographer. Do not leave anything on the bargaining table, make sure you have a court reporter at your next contract negotiation.  Trust Kentuckiana Reporters to deliver an accurate and impartial record of your next labor contract negotiation.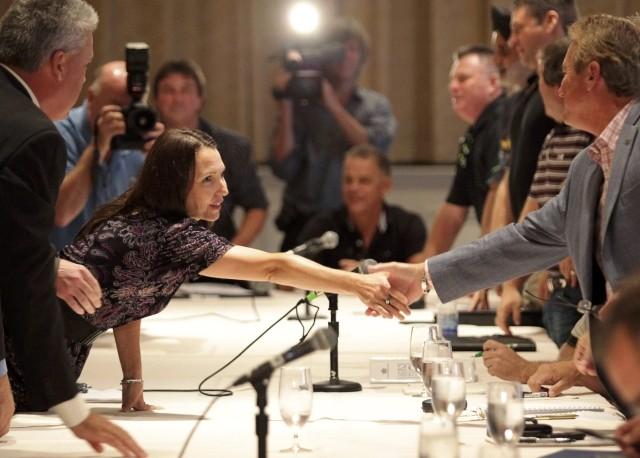 We understand that our job as court reporters is to preserve the record of your negotiations.  Whether your talks last for an hour or 48 hours, our reporter will be present to maintain a record of the process.  As with all of our depositions, hearings, arbitrations and labor negotiations, our schedule is determined by your schedule.
Louisville Court Reporters | Lexington Court Reporters | Florence Court Reporters
Cincinnati Court Reporters | London Court Reporters